Scaling Your Online Business: Satisfied Customers and Greater Revenue
E-Commerce Consulting and Agency
Your company is preparing an e-commerce project, but could benefit from support with the right strategy or implementation on the ground? Your brand already has an online store, but you want to optimize it, introduce new technologies, or reimagine its design?
nexum is your experienced digital agency and consulting partner for everything e-commerce.
Our in-depth e-commerce and omnichannel knowhow are ready for you. We can advise and design your e-commerce project with a keen sense for viable innovative technologies and for their pragmatic application to your needs. We can support you with architecting, creating, and implementing your systems, managing their operation, and optimizing their performance for your business.
E-Commerce-Platforms
Online Shops
Omnichannel-Solutions
Social Commerce & Live Commerce
How we can support your e-commerce solutions
We conceptualize, design and develop e-commerce platforms
Our technology experts and developers employ cutting-edge frontend and backend technologies and innovative headless concepts in agile projects to create an e-commerce platform that fits perfectly into your established ecosystem.
Many years of expertise in operational e-commerce consulting
When it comes to the further development of your online shop and effective e-commerce management, you've come to the right place. Our experts get to the bottom of your store's performance and ensure better conversions and more sales through A/B testing, data intelligence and KPI-based optimization and optimal personalization.
We are your experienced partner for the relaunch of your webshop
The secret weapon for your project: Agile software development, combined with uncompromising reliability. We will be there for your project from the original plans to its successful (re-) launch, and long after.
We have a high level of expertise in omnichannel solutions
We can design the perfect e-commerce strategy for you – B2B, B2C, and in any industry. We work with you to find and seize the growth opportunities for your business by activating all channels and all media.
We support your social & live commerce with creative ideas
Together, we will reach your target audience where they live: on social media Our creative branding and product campaigns can generate more traffic and greater conversion rates for your web store.
OUR CUSTOMERS AND WE - AN UNBEATABLE COMBINATION.
These companies trust us when it comes to e-commerce.
---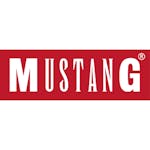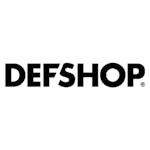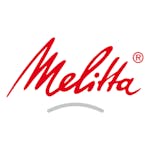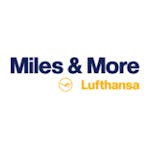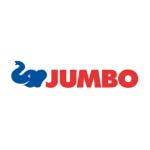 What is your vision for your e-commerce project?
As your experienced e-commerce agency and consulting partner, we have the right answers for your needs and wishes – as unique and individual as your business.
You are looking for modern, sustainable technologies to scale the success of your e-commerce business?
We can help you pick the right e-commerce solution and system architecture for your specific case. Our experts assist you with defining the specifications for your systems and meaningful criteria on the content, IT, and management side. We are there to facilitate communication with the system providers and help you find the right partner for implementing your vision – or take over that job for you.
You are looking for a digital agency that can make your vision of a sophisticated online store come true: Concepts, design, content, and development
Then you have come to the right place: We know what works, what can go wrong, and what customers want. We work with you to define your goals as the starting point for meaningful planning and implementation. Our expertise will come to life in your brand, digital web / store design, conceptual development, and user experience.
Are you looking for a digital agency to implement a webshop that will delight customers?
We develop and create your shop platform with a sense for your requirements and the expectations of the end user, including its technical implementation in house. From consulting to development and active operation: We are your one-stop-shop for your e-commerce vision!
Sie wünschen sich eine E-Commerce-Agentur, die Ihnen den digitalen Fullservice bietet?
Konzept, Design und Webentwicklung: Wir konzipieren ausgerichtet auf Ihre Anforderungen und die der Endanwender. Wir orchestrieren verschiedene Apps und Lösungen für eine skalierbare Multi-Cloud-Plattform und designen und entwickeln diese Shop-Plattform auch technisch inhouse.
Sie haben das Gefühl, Ihr Onlineshop bringt nicht die gewünschten Ergebnisse. Da müsste doch mehr gehen?
Wir sind Ihr verlässlicher Partner in der operativen E-Commerce-Beratung. Mit unserer langjährigen Erfahrung im Shop-Management holen wir das Maximum aus Ihrem online-Business heraus. Mithilfe von datenbasierten Entscheidungen, A/B-Testing und hervorragender Personalisierung entwickeln wir Ihren Shop weiter.