We create relevance - from brand to sales
Online Marketing & Social Media Agency
More products. More services. More stories. More everything – confusing for consumers, confounding for marketeers. Attention spans shrink, and the competition for people's hearts and minds is fierce. Communication feels like a constant battle for attention, as consumers have the power to decide what they want to see and where they want to see it. New technologies and ways to reach existing and prospective customers add to this complexity every day. Brands need to fight hard to stay relevant in this flood of content and spectacle, and products and their audiences need to be brought together at just the right moment and in just the right place.
Your Experienced Social Media Agency
This is our mission: Creating relevance for businesses and brands. We know that real relevance in digital campaigning needs the right combination of consulting, creative, and media services. This is why we are bringing together the best of all worlds: The strategic expertise of a consulting agency, the emotional instinct of a creative agency, and the performance mindset of a media agency. Be it brand or product recognition, lead generation, customer retention, or revenue growth: We have the right solutions for every need. As your online marketing and social media agency, we cover:
Social Media & Community Management
Brand- & Performance-Campaigning
Digital Branding, Employer Branding
Social & Display Advertising
SEO/SEA
Data Analysis & Reporting
Social Media & Community Management
Strategy and communication consulting
Social media consulting and creation
Community management and social customer care
Influencer marketing
We will work with you to show what social media can achieve for your business. We help you understand your goals, analyze your target group, and define the right strategy to turn into meaningful action on the ground. We will engage with your users via the channels that matter for you – and with the unique style and character that your business has cultivated. We will produce creative content and interventions to inspire your users and create a new and stronger bond with your company and your brand.
Branding & Performance Campaigns
Performance-Marketing
Brand- & Sales Campaigns
Media planning, creation, and optimization
E-Mail-Marketing
Getting through to your audience needs a focused communication concept, built on high-impact, high-value content that understands why your topics matter and what message your brand wants to get across.
Social & Display Advertising
Social Advertising
Display Advertising
Conversational Marketing
Custom targeting and social performance marketing help us reach the customers you want to reach, with creative campaign visuals that are just perfect for them – whoever and wherever they are. And always perfectly matched to your commercial goals: brand awareness, website traffic, product sales, or new hires. As Facebook, Google, LinkedIn, and Xing partners, we always have the right channel for the message you want to get across.
Make some noise!
Relevance Marketing
We believe in creative relevance marketing and work every day to improve people's lives with content, products, and services that are genuinely relevant for them. Our mission: Maximum relevance, because only real relevance brings real value. Our solution: Combining the strategic expertise of our consultants with the emotional instinct of our creatives and the performance mindset of our media professionals.
OUR CLIENTS AND US – AN UNBEATABLE COMBINATION
These companies trust our expertise in social media and campaigns
---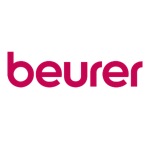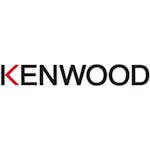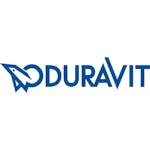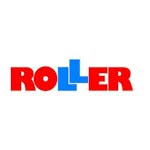 External editorial content
At this point you will find external content from the video platform YouTube. This supplements our editorial offer and can be displayed with a few clicks. For this, please agree to the cookie category "External media".
Melitta Avoury: A Digital Brand presence
Melitta Single Portions turned to nexum for support with its strategy and operation of its Facebook and Instagram channels, and more: content creation, community management, and media services. Paid campaigns and focused SEO and SEA efforts provided invaluable support as the new brand reached out to customers. Each target audience was directed to a dedicated landing page for a complete introduction to the brand, the product, and the brand story – built around impactful key messages tailored perfectly for each group.
MARKETING VIA MESSENGER & CHATBOT
Messenger Marketing for Freenet TV
For MEDIA BROADCAST, launching the freenet TV brand (HD TV via DVB-T2) brought a unique set of challenges. Millions of German viewers were waiting as potential new customers ready to switch from the former DVB-T standard to freenet TV. What they expected was excellent customer support and a positive customer experience, right from the start.
nexum created a smart messenger bot to deliver professional support that avoided the negative impacts of demand peaks and ensured satisfied and loyal customers. The bot helped respond immediately and without delay to customers' queries, providing real relief for the human support team. It hosted insightful, but fully automated conversations with prospective customers, winning new trust in the quality of the support services and the new freenet TV brand itself.
The messenger could also communicate directly with the freenet TV systems: Simply by entering their postcode, prospective customers could check whether their area was covered and even activate their vouchers on the spot – directly in the messenger and without having to go to a separate website. This not only generated many promising leads, but won countless actual customers on the ground.