The Perfect Customer Experience through Data Intelligence
CRM Consulting
Marketing is not about you liking your campaigns, your content, or your public presence. It is about your customers liking it. What good is the cleverest or most charming newsletter if nobody wants to read it? What good are 100 news leads every week if you don't know what to do with the data? What you want is the right customer experience, and that is why CRM and marketing automation tools matter: As the perfect place to pool all of your customer data, insights, and intelligence.
CRM Beratung und Umsetzung
We know CRM and marketing automation. We introduce and implement leading and reputable CRM systems like Salesforce and smart data intelligence to improve your customer experience and your customers' bond with you through their data. By working with you, we can create a experience that will wow your customers.
Personalization & Recommendation Engines
Data- & Web-Analytics & Optimization
Customer Relationship Management (CRM)
Customer Service & Marketing Automatization
Conversion Optimization
Your experienced partner in the field of Data Intelligence & CRM
Personalisierung & Recommendation Engines
We want to help you use data analytics to understand your customers and their behaviour better. Knowledge is power: The more you know about your customers, the better you can personalize and match their experience to their expectations.
Data/Web Analytics & Optimization
We can assist you in discovering more about your customers and their habits and preferences. You can tailor your offerings perfectly to their needs and expectations: Data and business analytics or A/B tests can pinpoint what you can improve for more revenue and a better conversion rate.
CRM
The right CRM system gives all parts of your business the access they need to the crucial customer data. It improves the flow of information and reduces the hassle of administration. You can collect, automate, and personalize all of the communication with your customers (offers, invoices, vouchers, orders, newsletters and more). The benefits for your people are obvious: More personal, appreciated relations with customers with less effort and lower costs.
Customer Service & Marketing Automation
It is all about customer centricity. A good CRM system goes a long way, but the real trick lies in using the data and insights you have to make your customers happier and more satisfied and to always offer them just the experience they want (and more). That is easier than you might think: The magic of data, personalization, and automation can ensure an impressive customer experience at any stage in the customer journey.
Why nexum?
Many years of experience as an agency and consultant in the field of CRM technology
We do not just advise, we create. From CRM strategy consulting to implementing marketing automation systems on the ground, we are there to assist you as your experienced partners.
Our many years of successful project work have told us where the trouble might be hiding in CRM projects (transitioning from legacy systems, migrating data etc.) and how we can help you master these challenges.
OUR CUSTOMERS AND US - SIMPLY AN UNBEATABLE CONNECTION
These companies already trust in our expertise
---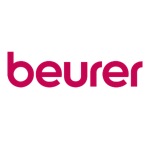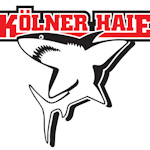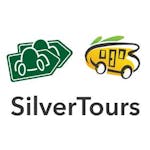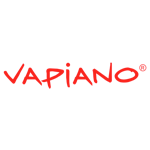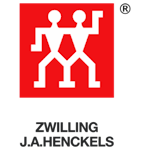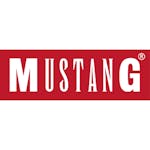 SportScheck: Product recommendations in the onlineshop
We implemented and configured a Realtime Decisioning Engine by GK AIR in the online store and newsletter for the sporting goods retailer.
Heine: Personalization in the webshop and newsletter
Using behavioral and profile data, the Recommendation Engine tailors all website and newsletter content to users in real time.
Omnichannel personalization for BAUR
Together with our partner GK Artificial Intelligence for Retail AG (formely prudsys AG), we at BAUR have ensured personalized shopping experiences along the customer journey. Through self-learning algorithms that adapt to the behavior of customers in real time, we achieve the highest recommendation quality. The fully automated and personalized product and category recommendations are displayed in the onlineshop, in the newsletter, in the mobile shopping app, in print mailings, and in package inserts. Continuous testing of new approaches and use cases ensures the ongoing optimization of recommendation strategies. As a result, we increase customer satisfaction, strengthen customer loyalty, and boost the conversion rate due to increased sales from recommendations.
There are no 08/15 projects with us.
The right solution according to your wishes.
Strategic CRM Consulting
We know: CRM projects can be a minefield. Instead of wasting precious time on navigating this traitorous terrain, you can rely on us to implement and refine your CRM systems and use your time to do what you do best. We are here to advise you as your professional partners before, during, and even long after your CRM systems are installed and working. If you want, our experts can take care of analysing your customer data for the long run.
Technology Consulting and System Architectures
Competition is intense, and your audience's attention comes at a premium.  You want to reach, capture, and captivate your audience through the entire customer journey and get them excited for what you have to offer. That is why we are using leading systems and platforms as your technological arsenal. Our modern technology ensures smooth and efficient processes in and between your teams. A win-win situation for everybody involved.
Data Analytics 
Discover potential you never knew you had! Your data is a treasure trove of powerful insights. We can show you how data analytics can perfect your digital marketing performance and win you more satisfied customers – because only satisfied customers can guarantee higher revenue, more loyalty, and less attrition.
Implementing CRM and Cloud Solutions
We know how CRM systems are implemented right. And we only use the systems that we ourselves believe in, including many of the cloud systems offered by Salesforce.
WHETHER SYSTEM SELECTION, IMPLEMENTATION OR FURTHER DEVELOPMENT: WE ALWAYS PROVIDE VENDOR-NEUTRAL ADVICE AND SOLVE YOUR TECHNOLOGICAL CHALLENGES.
CRM-Systems and Data Intelligence Tools
---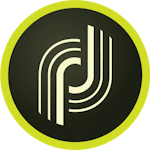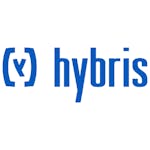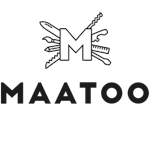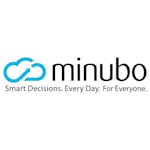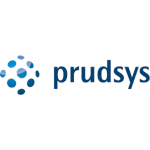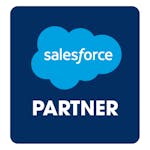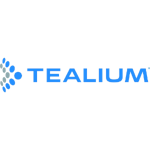 All about data analytics, CRM and automation - this might interest you: