Digital Loyalty Programs - A holistic approach to long-term customer retention
Long-term customer loyalty has become increasingly hard to achieve in an ever more competitive environment. As markets become saturated with offers and switching cost decrease, even satisfied customers can be lured away by competitors. The constant pressure to compete to gain lose, and regain customers can drastically impact a company's bottom line. Avoiding this calls for a holistic approach towards customer loyalty that goes far beyond simple earn & burn loyalty point systems and puts modern technologies to use to bind the customer to the brand in multiple ways.
UNIQUE PROGRAMS FOR UNIQUE COMPANIES
nexum's succesful loyalty projects
---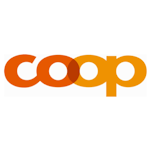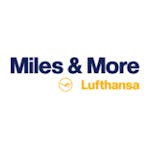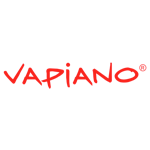 The dimensions of customer loyalty
Classic Loyalty - Rewards for increased purchases
Earn&Burn point systems, discounts, coupons, and referral programs
Customers use these offers to save money on their usual purchases or to get more for the same price.
The relationship with the brand remains superficial, as customers are loyal only because of the offers and discounts.
For long-term loyalty, these incentives should be combined with other loyalty strategies.
Examples: Payback Points, Miles & More Rewards, Starbucks Frequency Card, DB Bahncard
Relationship - Emotional bond with the brand
Personal bond, shared values, appreciation for the individual person
Customers want to be treated as individuals
Recommendations must be tailored to their needs and priorities
Conscious consumption: It is becoming increasingly important for customers that their values match those of the brands they shop with
Examples: Easy Jet's personalized email-campaign, Audible Badges, Patagonia's Common Threads Initiative
Convenience - Customers don't want to switch
Solution eco-systems, individualized solutions, switching cost
An ecosystem of integrated solutions brings customers into a brand world
The more time and money a customer invests in a solution, the less they want to switch to another product
Products that adapt automatically to the user through AI bring customers in a loyalty spiral
Examples: Apple's product ecosystem, Spotify's individual Daily Mix, Zalando size recommendation AI, Google's integrated services, Salesforce integrated enterprise solutions
Choosing the right loyalty ingredients
High involvement
If a customer is highly involved in finding the right product, because the price is high or there is a lot of differentiation between brands, the best choice is combining elements from the relationship and social dimensions.
Low involvement
For low-cost products with low purchasing risks, customers do not seek perfection, but pass quickly through the buying process instead. Switching brands is common for these products, so direct and immediate rewards work best.
The right program
Any loyalty program should enhance the existing value proposition or add additional product benefits for the consumer. It is key to know the customer's wishes and pain points and try to address these with the loyalty program.
Segmenting & combining
Customers can be segmented to find and fuse the right loyalty incentives for each segment into one loyalty program. Building blocks from the "Relationship" dimension are usually a good fit for any company's loyalty program.
nexum's loyalty building blocks - A holistic approach
Loyalty building blocks
Loyalty programs can be built with nexum's loyalty building blocks
We have analyzed the elements of the most successful customer loyalty programs and refined them into combinable concepts
The building blocks are chosen based on the company's objectives for the loyalty program
Multi-Dimensional
We create customized, multidimensional loyalty programs
We maximize customer loyalty by combining aspects of different loyalty dimensions.
We work in interdisciplinary teams that can leverage the positive interaction effects of the building blocks of different categories
Classic Loyalty Building Blocks
Loyalty point system, including a point accounting infrastructure
Tiered reward and discount system
Development and implementation of a paid membership strategy
Referral programs
Welcome journeys & campaigns across all channels
Cross-site point collection with a custom browser extension
Integration of all online and offline channels into the loyalty program through QR codes and NFC
Coupons optimized to promote cross and upselling with maximum margins
Option to donate loyalty points to charity
Convenience Loyalty Building Blocks
Gamified customer surveys natively integrated into browsers, emails, apps, in-store, or other touchpoints
AI 1:1 personalized site and product navigation based on each visitor's intentions
Customer data analysed to pinpoint actionable insights
Interface personalization options for users
Content personalization based on user behaviour
On-site search optimization
Convenient product order options on new sales digital channels with a streamlined check-out
Subscription models
Payment app for easy in-store check-out and integration with classic loyalty building blocks
Relationship Loyalty Building Blocks
Development of a brand's character for increased relatability for customers
Brand values modelled to fit offers and target customers based on market research
Individual acknowledgment of each customer through personalized communication on all online and offline touchpoints
Individual recommendations that fit each person, instead of general rules of product association
Custom email communication with different contents, images, information, timing etc. based on customers' wishes and pain points
Personalized landing page with the information that is most relevant to each customer
Custom post mailings, personalized to each customer's story with the brand
Push notification strategy to minimize exits and maximize impact
Integration of advanced chat-bot AI on all digital channels for 24/7 customer attention
Multichannel customer attention integrated on one platform to pick up the conversation based on past interactions
etc.
Social Loyalty Building Blocks
Community building with the right digital tools and a long-term strategy
Social media account optimization and administration
Production of content and interaction guidelines to develop a recognizable voice for your brand
Loyalty leads generated through social interaction on all channels
Content generated on young media platforms like YouTube and twitch to engage communities of future customers
Social platform challenges that playfully integrate your brand in people's social interactions
Viral content that makes your brand the must-see among social circles
Merchandise for the most loyal followers
Collaborations with other (brand) communities that lead to more social interaction around the brand
Advantages of nexum's holistic loyalty approach
nexums services:
Data-driven creation of the strategy & concept for the loyalty program based on the company's goals such as revenue grwoth, customer lifetime value or brand loyalty
Development of all technical features, UX and content for the loyalty program
Implementation and integration of the program into the existing infrastructure
Promotion of the new program on all channels and acquisition of new customers
Segmentation of customers and data analysis to increase customer interactions and revenue
More reference projects promoting digitalisation and personalization at our clients