Digital Loyalty Programs - A holistic approach to long-term customer retention
Long-term customer loyalty has become increasingly hard to achieve in an ever more competitive environment. As markets become saturated with offers and switching cost decrease, even satisfied customers can be lured away by competitors. The constant pressure to compete to gain lose, and regain customers can drastically impact a company's bottom line. Avoiding this calls for a holistic approach towards customer loyalty that goes far beyond simple earn & burn loyalty point systems and puts modern technologies to use to bind the customer to the brand in multiple ways.
Who should think about loyalty?
Habit builders
Low-price, commoditized products can struggle with differentiation. The goal is to capture consumers' spending in the category completely. A loyalty program can create an incentive for the consumer to ignore the competition's offerings.
Long-term committers
Some companies work to raise the switching cost to keep the customer committed to their offer for the long term. The goal is to maximize the life time value of a customer by prolonging subscription to a service or sell them compatible products in the future.
Market-openers
New services and concepts are developed all the time, but being the first to market is not enough to be successful. Business models can quickly be copied by rivals, so it is crucial to capture customers and create loyalty early on and ring-fence the new market.
Companies with loyalty programs
Many companies already have legacy loyalty programs in place that they have long been benefitting from. Now, they need to stay competitive as rival programs appear. Customers are expecting more and just giving out bonus points and vouchers will soon not be enough.
UNIQUE PROGRAMS FOR UNIQUE COMPANIES
nexum's succesful loyalty projects
---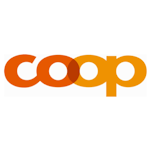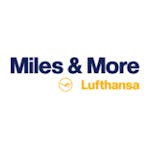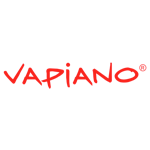 The dimensions of customer loyalty
Many aspects about a company's offering can create loyalty. Usually, the customer's satisfaction is a basic factor for loyalty, as rational customers will always consume in a way that is the most advantageous for them and stay loyal to the company offering the best solution.
But companies can do more than just offer a good product to bind customers to their brand. They can improve the proposition around the product itself by utilizing different loyalty strategies that work on different motivations and cover different scopes in the customer-brand relationship.
Motivators
Economical motivators are the measurable cost advantages of staying loyal to a brand. These costs can usually be expressed as money or time. Loyalty strategies that work by economical motivators include classic loyalty programs and loyalty-through-convenience.
Psychological motivators are more intangible and emotional. They are hard to capture by objective measurement or comparison, but they create the stronger bond of a real relationship between customer and brand. Loyalty strategies that utilize such psychological motivators are loyalty relationships and social loyalty.
Scope of the relationship
Whenever a loyalty strategy primarily influences the direct relationship between customer and brand, it is considered a bilateral strategy. Classic loyalty programs and loyalty relationships fall into this category.
If the loyalty program is mostly defined through the actions or interactions of the brand or customer with other brands or customers, the loyalty program becomes multilateral. This is the case for loyalty through convenience and social loyalty.
Classic Loyalty - Rewards for increased purchases
Earn&Burn point systems, discounts, coupons, and referral programs
The most direct path to retaining customers is rewarding them directly for their continued purchases. By awarding redeemable points, discounts, or rewards to loyal customers, you create additional incentives for them to choose your offer. Customers take advantage of these offers in order to save money on their usual purchases or to get more for the same price. But the relationship with the brand stays superficial as customers are only loyal to the special offers or discounts. This is why loyalty programs of this type usually have to be combined with other loyalty strategies to achieve long-term loyalty.
Examples: Payback Points, Miles&More Rewards, Starbucks Frequency Card, DB Bahncard
Relationship - Emotional bond with the brand
Personal bonding, value alignment, recognition of the individual
As a regular in your favourite pub, you are greeted by name and get your favourite drink without having to spell it out. Brands who develop a similar relationship with their customers benefit from increased loyalty. Customers want to be acknowledged and treated as individuals. Recommendations have to be tailored to their needs, and priority treatment and awards have to be offered to the most loyal customers. Customers also begin to care more about getting their values and the values of their chosen brands aligned. Conscious consumption has become a major trend, and brands have to position themselves clearly for people to relate to them.
Examples: Easy Jet Personalized Email Campaign, Audible Badges, Patagonia's Common Threads Initiative
Convenience - Customers don´t want to switch
Solution eco-systems, individualized solutions, switching cost
Companies who build up an ecosystem of integrable solutions around their core offering can bring the customer into their brand world, where it makes sense for them customer to keep returning to the same company. The more time customers have to invest into learning and configurating a new solution, the less likely they are to repeat the process for a new product. Products that utilize AI to automatically custom-configure themselves based on user data have a key advantage that cannot be transferred when switching to a different provider.
Examples: Apple Product Eco-System, Spotify's individual Daily Mix, Zalando Size Recommendation AI, Google's integrated Services, Salesforce integrated enterprise solutions
Choosing the right loyalty ingredients
High involvement
If a customer is highly involved in finding the right product, because the price is high and there is a lot of differentiation between brands, the best choice is combining elements from the relationship and social dimensions.
Low involvement
For cheap products with a low purchasing risk, customers do not seek perfection, but quickly pass through the buying process instead. Switching brands is common for these products, so direct and immediate rewards work best.
The right program
Any loyalty program should enhance the existing value proposition or add additional product benefits for the consumer. It is key to know the customer's wishes and pain points and try to address these with the loyalty program.
Segementing & Combining
Customers can be segmented to find and fuse the right loyalty incentives for each segment into one loyalty program. Building blocks from the relationship dimension are usually a good fit for any company's loyalty program.
nexum's loyalty building blocks - A holistic approach
Multi-dimensional
No loyalty program falls perfectly into one of the 4 dimensions of loyalty, but always contains aspects of all 4 dimensions
The most effective loyalty programs consciously combine aspects of different strategies
In order to create a loyalty program, one should analyse existing programs and adopt the building blocks that make them successful
Loyalty building blocks
Loyalty programs can be built using the nexum loyalty building blocks
We analyse the elements of the most successful loyalty programs and refine them into combinable concepts
For each client, we compose a loyalty program that fits the company's offer and target market
We work in interdisciplinary teams that can tap into the synergies between the building blocks of different categories
Classic Loyalty Building Blocks
Loyalty point system, including a point accounting infrastructure
Tiered reward and discount system
Development and implementation of a paid membership strategy
Referral programs
Welcome journeys & campaigns across all channels
Cross-site point collection with a custom browser extension
Integration of all online and offline channels into the loyalty program through QR-codes and NFC
Coupons optimized to promote cross and upselling with maximum margins
Option to donate loyalty points to charity
Convenience Loyalty Building Blocks
Gamified customer surveys natively integrated into browsers, emails, apps, in-store, or other touchpoints
AI 1:1 personalized site and product navigation based on each visitor's intentions
Customer data analysed to pinpoint actionable insights
Interface personalization options for users
Content personalization based on user behaviour
On-site search optimization
Convenient product order options on new sales digital channels with a streamlined check-out
Subscription models
Payment app for easy in-store check-out and integration with classic loyalty building blocks
Relationship Loyalty Building Blocks
Development of a brand's character for increased relatability for customers
Brand values modelled to fit its offer and target customers based on market research
Individual acknowledgment of each customer through personalized communication on all online and offline touchpoints
Individual recommendations that fit each person, instead of general rules of product association
Individualization of email communication with different content, images, information, timing etc. based on customer wishes and pain points
Personalized landing page with the information that is most relevant to each customer
Custom post mailings, personalized to each customer's story with the brand
Push notification strategy to minimize exits and maximize impact
Integration of advanced chat-bot AI on all digital channels for 24/7 customer attention
Multichannel customer attention integrated on one platform to pick up the conversation based on past interactions
etc.
Social Loyalty Building Blocks
Community building with the right digital tools and a long-term strategy
Social media account optimization and administration
Production of content and interaction guidelines to develop a recognizable voice for your brand
Loyalty lead generation through social interaction on all channels
Content generation on young media platforms like Youtube and twitch to engage communities of future customers
Social platform challenges that playfully integrate your brand in people's social interactions
Viral content that makes your brand the must-see among social circles
Merchandise for the most loyal followers
Collaborations with other (brand) communities that lead to more social interaction around the brand's offer
Advantages of nexum's holistic loyalty approach
What we do differently:
No run-of-the-mill, boring loyalty points
We create custom, multidimensional loyalty programs that promote customer retention in many ways
We maximize the impact of your loyalty program by combining aspects of different loyalty dimensions
nexum composes cross-functional teams of experts of its different business units and competence units for each project
Complete loyalty solutions:
Dedicated strategy and concept as the basis for any custom loyalty program
Creation of all technical features and content for the loyalty concept
Implementation & integration of the loyalty program into existing sales channels and CRMs
Multichannel promotion
Operation and maintenance of the program