Digital transformation: scaling despite skills shortages through tech teams from Africa and Europe
Do you lack digital experts for the realization of your digitization strategies?
Are you struggling to scale your business?
The problem:
The skills shortage affects organizations of all sizes and industries.
Our innovative solution to the IT skills shortage:
A novel cooperation model with AMALITECH's IT experts from Ghana and Rwanda.
Contact us now and learn more about the innovative model
Contact us now
Are you reaching your limits in IT recruiting?
Lack of digital experts slows down your digital transformation and scaling
Your scarce resources are not sufficient to digitize the internal business processes as well as the customer interface
Traditional recruiting and outsourcing reach their limits
Are you aware that you need to act now?
STRATEGICALLY RELEVANT EXPERTISE THANKS TO INNOVATIVE MODEL
We have the innovative solution for fast scaling!
Our approach:
We accelerate digital transformation for our customers by building scalable Integrated Tech teams together with AmaliTech.

Our service:
small tech team or large tech hub: scalable according to your needs
deep integration into your individual organizational structure
effective cooperation = sustainable growth driver
Cooperation at eye level: Integrated Tech Team as part of your mission
customizable: individually adapted to the customer's needs in terms of professionalism and organizational structure
Our success model
Innovative cooperation concept
Since 2020, we have been working with ISO (27001/9001) and TISAX certified AMALITECH. The company, based in Cologne, Germany, enables European companies to easily and cost-effectively collaborate remotely with skilled and agile AmaliTech teams from Ghana and Rwanda. Against the backdrop of the skills shortage in Europe, AmaliTech thus offers a low-risk solution for companies to sustainably build and expand their tech teams.
AmaliTech trains African graduates in tech skills and agile project delivery and brings them to an internationally competitive IT level.
Our collaboration model for your success: we transform your business and ensure rapid growth.
---
"The seamless integration of African IT professionals into existing teams and organizational structures is a success factor of our approach. We understand the intercultural challenges that this cross-continental form of collaboration poses and proactively address them in our collaboration model. In addition, our innovative approach offers the potential to help companies quickly build and expand strategically important skills, allowing them to focus their already scarce resources on delivering on their key priorities."
Sina El Rayes, Head of Development
The key to scaling quickly: Integrated Tech Teams
Best-Practice-Model
We provide support precisely at the points that we have identified as roadblocks in our many years of experience:
Organization of optimal, cross-border collaboration of mixed teams
seamless communication between the individual interfaces
dismantling of intercultural barriers
integration into existing organizational structures, processes and corporate culture in close alignment with your individual needs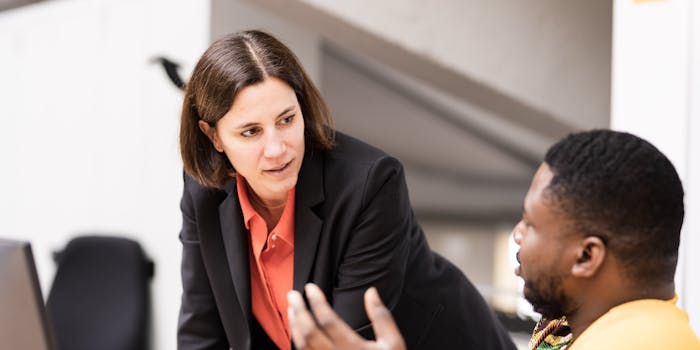 Seamless collaboration
Members work predominantly remotely from our locations in:
Europe: Germany, Spain, Netherlands, Switzerland
Africa: Ghana, Rwanda
What unites them is the overarching goal of implementing the best possible solutions for our customers. We see ourselves as a product development team and work together as equals both within the team and with our customers. Each team member knows the customer's goals, products and priorities and takes responsibility for the outcome. Team development is actively encouraged and continuous improvement is part of our self-image.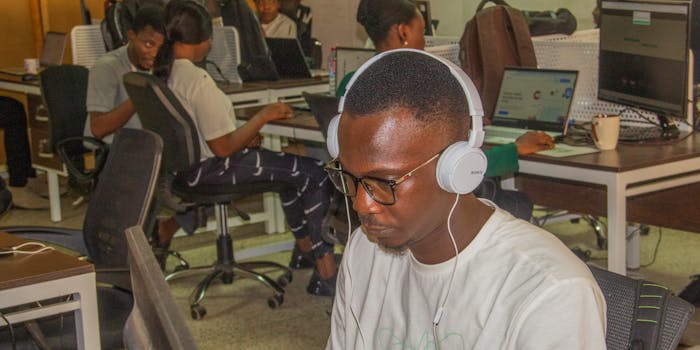 No classic outsourcing
In order to achieve your business goals, the development teams must be partially integrated into your organization. Whether a separate Tech Hub with its own implementation priorities or full team integration - we will find the right solution for your individual needs.
Separate Tech Hub: We provide a complete team or several teams, each working on a specific task. Joint planning takes place with the customer, and implementation then takes place separately within the team.
Full team variant: The teams are deeply integrated into the customer's structures. Joint planning and implementation takes place in mixed teams together with the customer.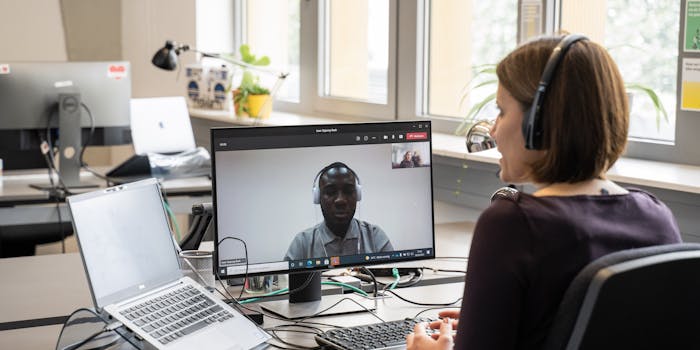 Why Africa?
For a long time, European companies did not have Africa on their radar when it came to requesting offshore support. Isolated global players like Google recognized the continent's potential early on.
You, too, can benefit from the unmistakable advantages:
Well-trained IT staff
African experts have a good command of English
great digital potential: approx. 2.2 million IT graduates per year throughout Africa
Cost-efficient scalability
young demographics
Maximum time difference of two hours (Ghana) or one hour (Rwanda)
Low employee turnover
The time for new collaboration models could hardly be more opportune. Corona has shown us that remote working in distributed teams works perfectly and is inevitable in the current situation.
YOU ARE STILL HESITATING?
Go new ways with us where traditional recruiting reaches its limits
Driving digital transformation and spending little internal capacity to do so.
If you are reaching limits in your digitalization processes or running into resource bottlenecks, we can help you. Stay competitive and transform your business - our model gives you the opportunity to do so: you focus on your business, we scale it! We drive your digitalization - you focus on your daily business.
Leverage momentum, increase business success
While others have to stop their digital projects due to a lack of IT experts, you have the chance to implement your digital agenda. Become a pioneer of the current market development and use decisive competitive advantages for yourself!